This post was originally published on this site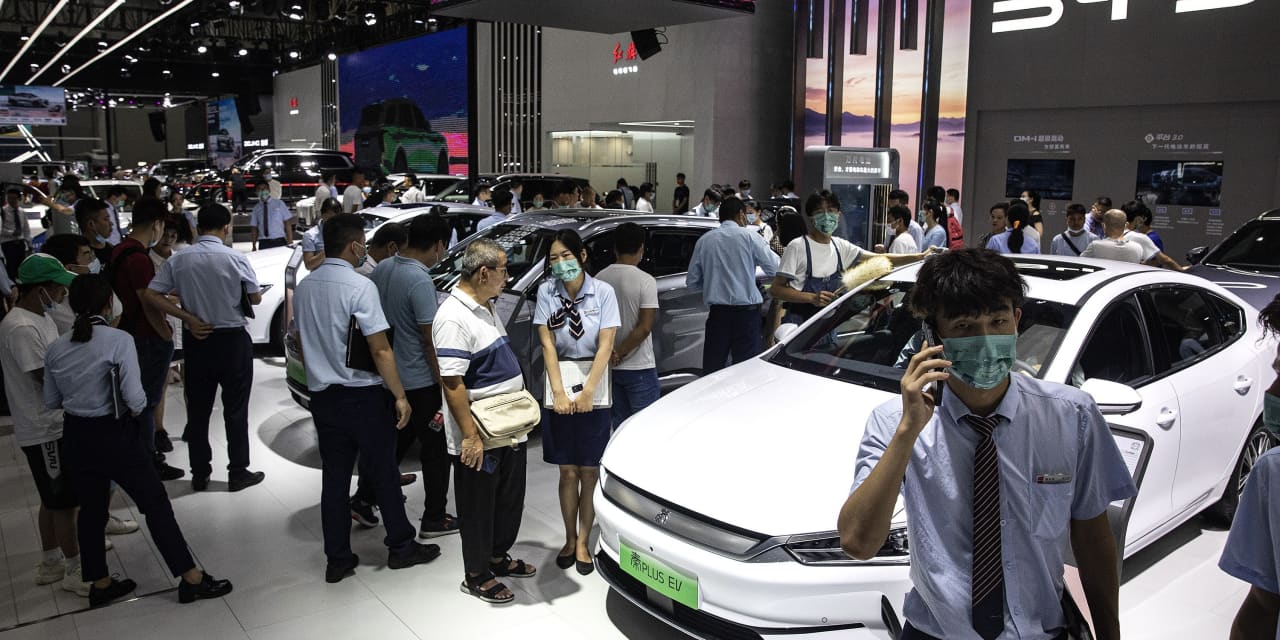 For the first time in recent years, sales of electric vehicles didn't grow as fast as market observers expected, creating what Barclays analysts characterized Wednesday as a "step back from EV euphoria" for companies that are not Tesla Inc. or BYD Co.
The analysts, led by Dan Levy, said that in 2020 and 2021, Wall Street was "willing to look past EV losses," betting that demand was "unlimited."
"We've now seen a market where demand is constrained, capital has been tighter, and there is less tolerance for EV related losses," the analysts said in a note.
"Moreover, going a layer deeper, we find that while [Tesla
TSLA,
+0.82%
] and [China's BYD
002594,
-1.38%
BYDDY,
+0.56%
] have continued to grow, … growth for the rest of the industry has been less robust in Europe and China," they wrote.
Don't miss: Tesla is looking at its best sales quarter ever
Global EV penetration volumes have tracked below expectations so far this year, at 13.5% through May, up 50 basis points, or 0.5%, from 2022 and "well below" estimates from BNEF of just under 18%. It is "likely marking the first time in recent years that EV penetration has disappointed," the Barclays analysts said.
In comparison, penetration topped 16% for several months in the second half of 2022. While the second half of this year is likely to bring some improvement, it is possible that it will still fall short of expectations.
Aside from Tesla and BYD, growth has been modest, the analysts said. For Ford Motor Co.
F,
-0.07%
and General Motors Co.
GM,
+1.10%,
there are "shades of softness in EV sales," the Barclays analysts said.
There are concerns about weak U.S. EV sales and also reports of "sharply rising EV inventory," the analysts said.
Citing data from Wards, Barclays pointed at EV inventory of 95,000 vehicles by the end of June, the highest ever, with the highest amount of stock for Ford's electric Mustang Mach-E SUV, at about 16,000 vehicles in inventory, and Volkswagen's ID.4, also an SUV, at 14,000 vehicles in inventory.
GM is not off the hook, either: Despite the company's increase in EV sales and "robust" market-share gain, much of that came from its Chevy Bolt models, which are nearing the end of production, the analysts said.
GM announced in April it was phasing out the Bolt and the bigger Bolt EUV, underscoring the challenges in making a profit on EVs despite soaring new-vehicle prices and as several automakers throw all their weight toward a full transition to EVs.