This post was originally published on this site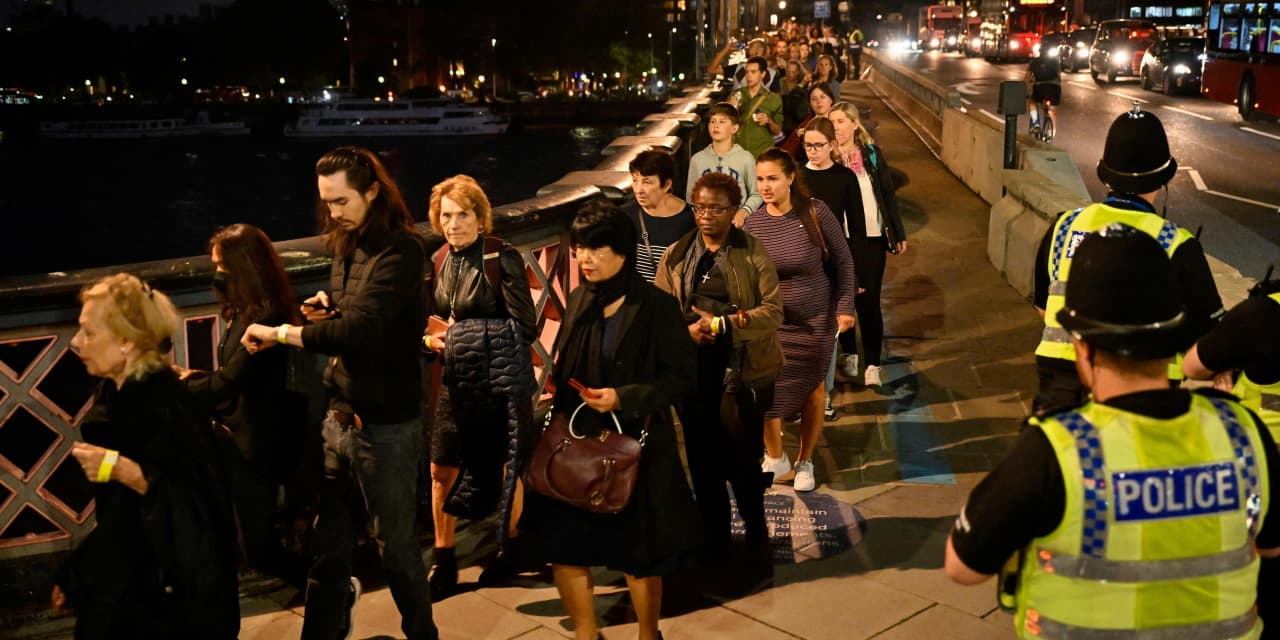 The British government has released a new live queue tracker, tracking just how long the lines are to pay respect to Queen Elizabeth II, who's lying in state at Westminster Hall.
As of Thursday morning, the queue stretched 2.6 miles, near Borough Market. The tracker then went offline.
The queue could potentially stretch as far as Southwark Park, nearly 7 miles away in South East London. At the park, they have the capacity for another 3 miles worth of zig-zagged queues.
"I'm glad there was a queue because that gave us time to see what was ahead of us, prepared us and absorbed the whole atmosphere," said health care professional Nimisha Maroo. "I wouldn't have liked it if I'd had to just rush through."
Keith Smart, an engineer and British Army veteran, wiped away tears as he left the hall. He had waited more than 10 hours for the chance to say his goodbye.
"Everybody in the crowd was impeccably behaved. There was no malice, everybody was friends. It was fantastic," he said. "And then, to come into that room and see that, I just broke down inside. I didn't bow — I knelt to the floor, on my knees, bowed my head to the queen."
People will get a numbered wristband that will allow them short breaks to go to the toilet or get refreshments. Food or drink has to be disposed before entering the security search point.
Photography is banned in Westminster Hall.
— The Associated Press contributed to this report