This post was originally published on this site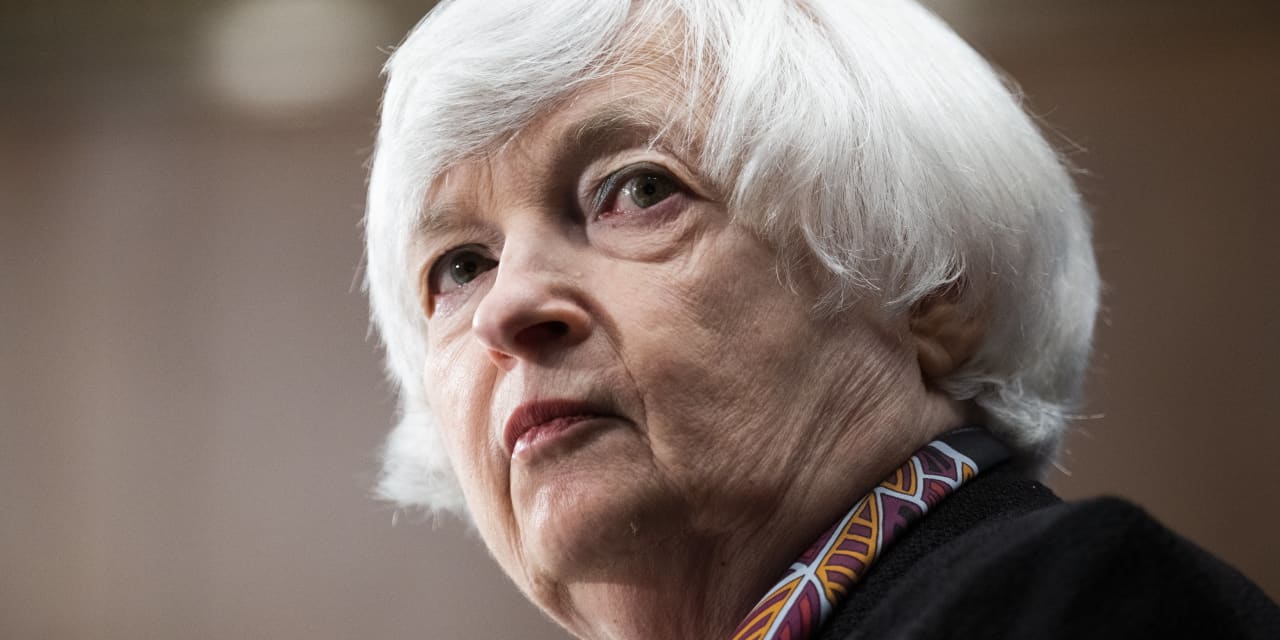 Treasury Secretary Janet Yellen admitted Tuesday that she was "wrong" last year in believing U.S. inflation would not pose a long-term problem.
" 'I was wrong about the path inflation would take.' "
"I was wrong about the path inflation would take," Yellen said in a CNN interview with Wolf Blitzer that aired Tuesday night. "There have been unanticipated and large shocks to the economy that have boosted energy and food prices, and supply bottlenecks that have affected our economy badly that at the time I didn't fully understand."
Last year, before Russia invaded Ukraine and new variants of COVID-19 swept the world, Yellen said that inflation posed a "small risk" and that she didn't anticipate it was going to be "a problem."
Yellen, who chaired the Fed from 2014 to 2018, said the Biden administration is now focused on taking action to reduce inflation, and part of that is trusting the Fed to do its job. "The Federal Reserve is taking the steps that it needs to take. It's up to them to decide what to do," she said.
Earlier Tuesday, President Joe Biden met with Fed Chairman Jerome Powell as a show of support and told reporters he intends to give the Fed "the space they need to do their job."
"The Federal Reserve has a primary responsibility to control inflation. My predecessor demeaned the Fed, and past presidents have sought to influence its decisions inappropriately during periods of elevated inflation," Biden wrote in an op-ed that was published in the Wall Street Journal on Monday. "I won't do this. I have appointed highly qualified people from both parties to lead that institution. I agree with their assessment that fighting inflation is our top economic challenge right now."