This post was originally published on this site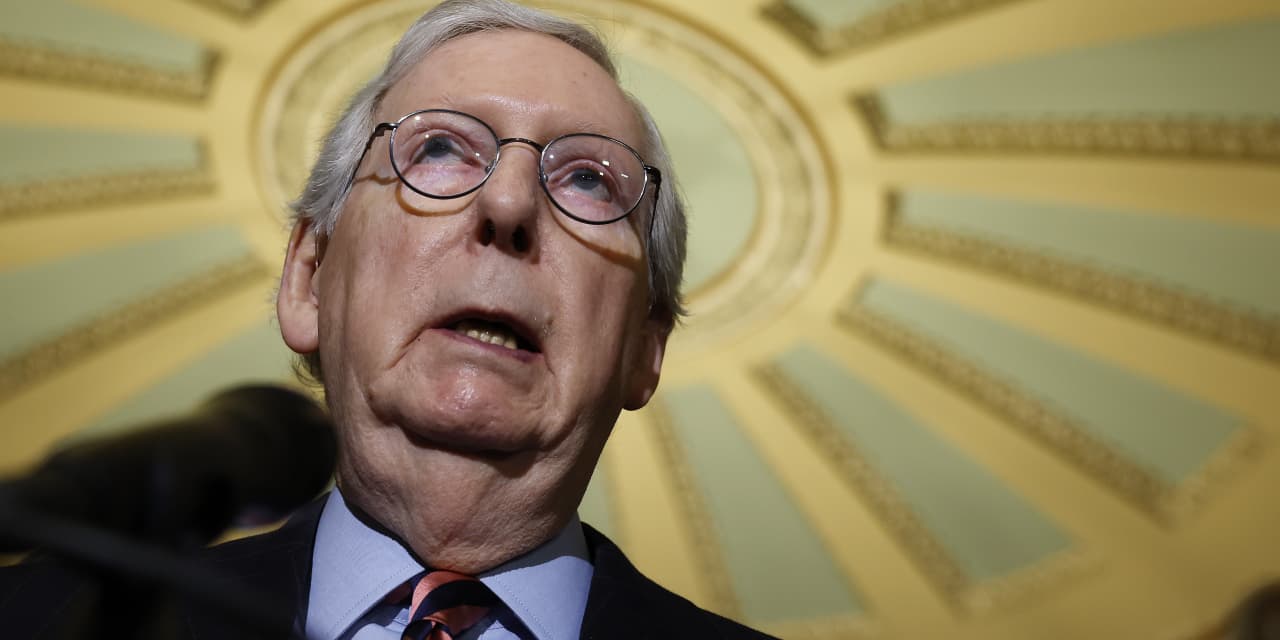 One year after the Jan. 6 attack on the U.S. Capitol, President Joe Biden gave a speech blasting former President Donald Trump for the "web of lies" he perpetuated surrounding the 2020 election.
Politicians from both sides of the aisle commented on the first anniversary of the Capitol insurrection, including Senate Minority Leader Mitch McConnell, who called the event a "dark day for Congress and our country." McConnell also called the insurrectionists "criminals."
On Wednesday, Texas Sen. Ted Cruz referred to the Jan. 6 insurrection as "a violent terrorist attack on the Capitol." Cruz, a Republican, was one of the GOP leaders who objected to certifying the votes from the 2020 election.
See also: Ted Cruz says there's a 'chance' a Republican House could try to impeach Biden
Speaker of the House Nancy Pelosi shared a video of officers who tried to protect the Capitol, and complimented their courage.
Former President Barack Obama also called Jan. 6 a "violent attack."
Former Republican candidate for president and current U.S. Senator Mitt Romney said that Americans "ignore the lessons of January 6 at our own peril."
Stacey Abrams, a Democratic candidate in the upcoming Georgia Gubernatorial election, said that on Jan. 6, 2020, Democracy was in peril.
Republican Sen. Lindsey Graham accused Biden of politicalizing the Jan. 6 attack.
Karl Rove, the deputy Chief of Staff during the George W. Bush administration, called on members of his party to condemn the attack.
"To move beyond Jan. 6, 2021, we must put country ahead of party," Rove wrote in an Op-Ed published in the Wall Street Journal.
Read on: Jimmy Carter pens op-ed on January 6 anniversary: 'We are at genuine risk of civil conflict and losing our precious democracy'
Rove continued, "There can be no soft-pedaling what happened and no absolution for those who planned, encouraged and aided the attempt to overthrow our democracy."