This post was originally published on this site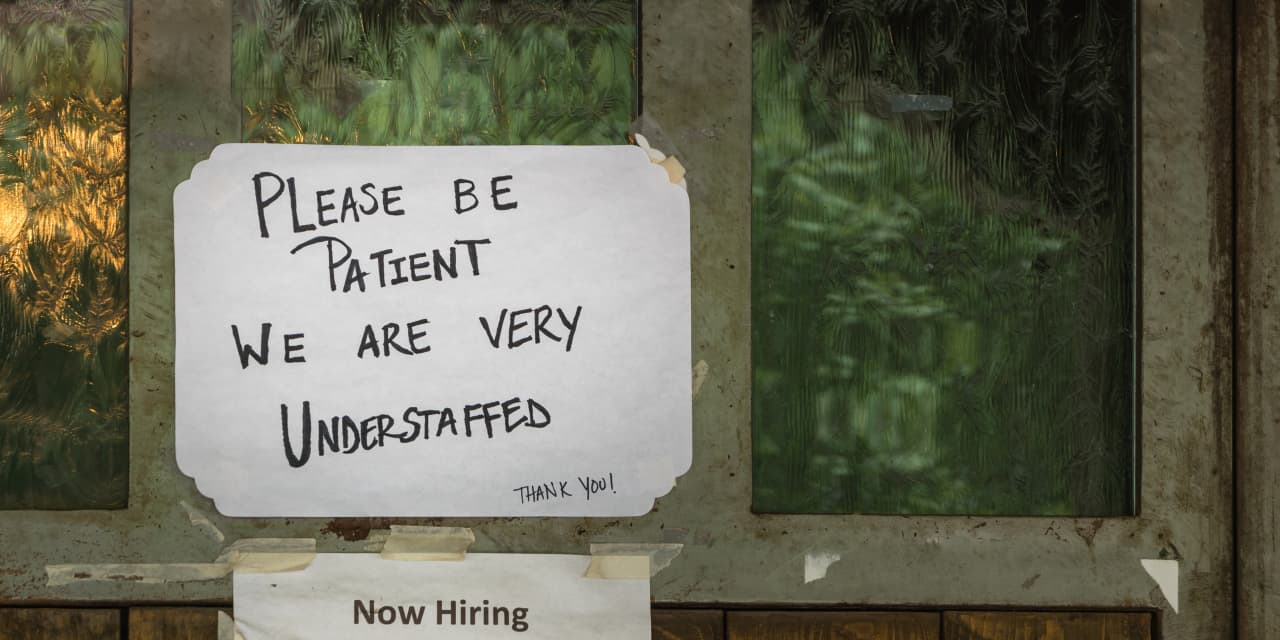 The numbers: The number of people who applied for unemployment benefits around Thanksgiving surged above 200,000, partly reversing a big plunge in the prior week that had knocked jobless claims down to 52-year low.
New filings for benefits jumped by 28,000 to 222,000 in the seven days ended Nov. 27, the Labor Department said Thursday.
Two weeks ago, new claims had tumbled by 76,000 to 194,000 and hit the lowest level since 1969. The stunning drop raised questions about whether the decline was real.
The unusually big ups and downs in the past two weeks, it seems, are tied in large part to the timing of Thanksgiving. The government's method of adjusting jobless claims for changes in seasonal employment patterns sometimes produces unusual results around the holidays.
Whatever the case, jobless claims are extremely low and expected to fall further in coming months. New filings for unemployment benefits were consistently in the low 200,000s before viral outbreak.
Companies are laying off the fewest workers on record in response to the worst labor shortage in decades. Unless as a last resort, they don't want to create open positions they might not be able to fill.
The number of people already collecting state jobless benefits, meanwhile, fell by 107,000 to 1.96 million. It's the first time they've fallen under 2 million during the pandemic.
Altogether, some 2.31 million people were reportedly receiving benefits through eight state and federal programs.
Big picture: Most companies are willing to hire to fill a near-record number of open jobs. But it's likely to be slower going until more people rejoin the labor force.
Read: Big business is making last-ditch effort to kill Biden tax increases
Many people are too afraid to go back to work, economists say, because they still fear the coronavirus or worry about schools closing again and having to be home with their kids. The omicron variant of the coronavirus could add to their angst.
An unusually high number of people also retired during the pandemic.
Companies have responded by paying more money to lure workers back and wages are rising at the fastest rate in years, but that hasn't been enough to ease the labor crunch.
Read: 'My business faces a dire shortage of workers,' owner tells Congress
Key details: New jobless claims often gyrate during the holidays when millions of people are hired and laid off from seasonal jobs. Yet the last two weeks have been particularly volatile.
Even the raw or actual number of new jobless claims, however, showed a sharp drop. They sank to just 211,896 last week from 253,518 two weeks ago.
It's likely that part of the decline reflects laid-off workers delaying their applications because of Thanksgiving. People often put off submitting their applications around a holiday.
Another possibility is the sharp decline in new claims means that states have largely finished processing a backlog of older unemployment filings that made the prior weekly totals look higher than they actually were.
Wall Street might get more clarity in the next several weeks, but new claims are often choppy until well after New Year's Eve.
"I do believe that the underlying trend continues to decline, but the weekly readings are likely to be all over the place for the next few months as we deal with the impact of various holidays," said chief economist Stephen Stanley of Amherst Pierpont Securities.
What they are saying? "Factoring out the previous week's adjustment noise, which pushed the count artificially low, today's release of initial unemployment claims puts us almost back to pre-pandemic levels," said Robert Frick, corporate economist at Navy Federal Credit Union.
Market reaction: The Dow Jones Industrial Average
DJIA,
+1.36%
and S&P 500
SPX,
+1.21%
rose modestly in Thursday trades. Stocks have fallen from record highs on worries about omicron and high U.S. inflation.