This post was originally published on this site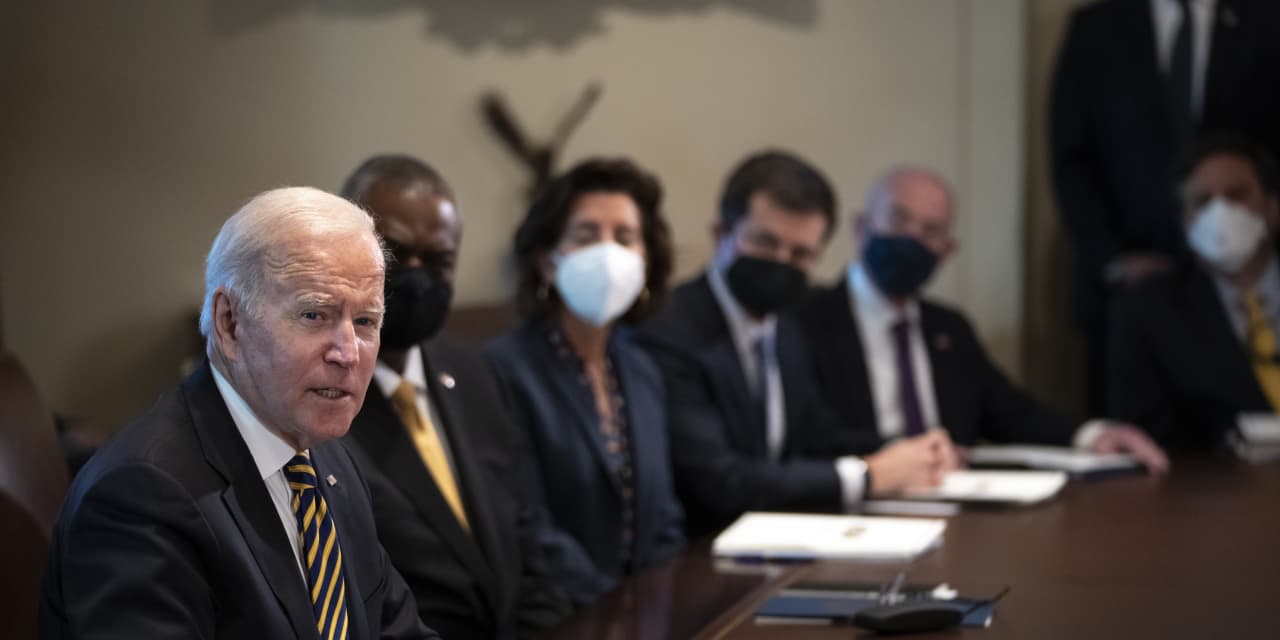 President Joe Biden on Monday afternoon is due to sign into law a bipartisan infrastructure bill, delivering long-awaited spending on roads, bridges, broadband, electric-vehicle chargers, ports and other areas.
Biden is scheduled put his signature on the Infrastructure Investment and Jobs Act around 3 p.m. Eastern and give a speech on the package, with Vice President Kamala Harris also making remarks.
Hopes for more infrastructure spending often have been dashed in recent years, turning "Infrastructure Week" into a joke in Washington, but the country's politicians finally delivered this fall.
"Here in Washington, we've heard countless speeches, promises, and white papers from the experts. But today, we are finally getting it done," Biden is expected to say, according to excerpts of his speech released by the White House.
"And my message to the American people is: America is moving again. And your life is going to change for the better."
The measure has an overall price tag of about $1 trillion, with around $550 billion in new public-works spending above what already was expected in future federal investments. Its outlays include $110 billion for roads, bridges and major projects; $66 billion for passenger and freight rail; $65 billion for broadband; and $7.5 billion for charging stations for electric vehicles.
See: Here's what's in the bipartisan infrastructure bill — and how it's paid for
Also: How the infrastructure bill's $65 billion in broadband spending will be doled out
Plus: Billions of dollars in infrastructure bill for charging could supercharge electric-vehicle adoption
The infrastructure bill passed the Democratic-controlled Senate in a 69-30 vote on Aug. 10, with Senate Minority Leader Mitch McConnell among the 19 Republicans who supported the measure. It cleared the Democratic-run House of Representatives on Nov. 5 in a 228-206 vote, with 13 House Republicans backing it.
Infrastructure stocks, as tracked by the Global X U.S. Infrastructure Development ETF
PAVE,
-0.28%,
have gained 36% this year, topping the broad S&P 500 equity index's
SPX,
-0.01%
advance of 25%.
In the spring, U.S. infrastructure had received an average grade of C minus in a 2021 report card released by the American Society of Civil Engineers.
Following the push on traditional infrastructure, Biden and his fellow Democrats now are renewing their focus on advancing their party's $1.75 trillion social-spending and climate package, known as the Build Back Better plan.
Now read: Infrastructure bill mandates new technology to prevent drunk driving — here's how it would work