This post was originally published on this site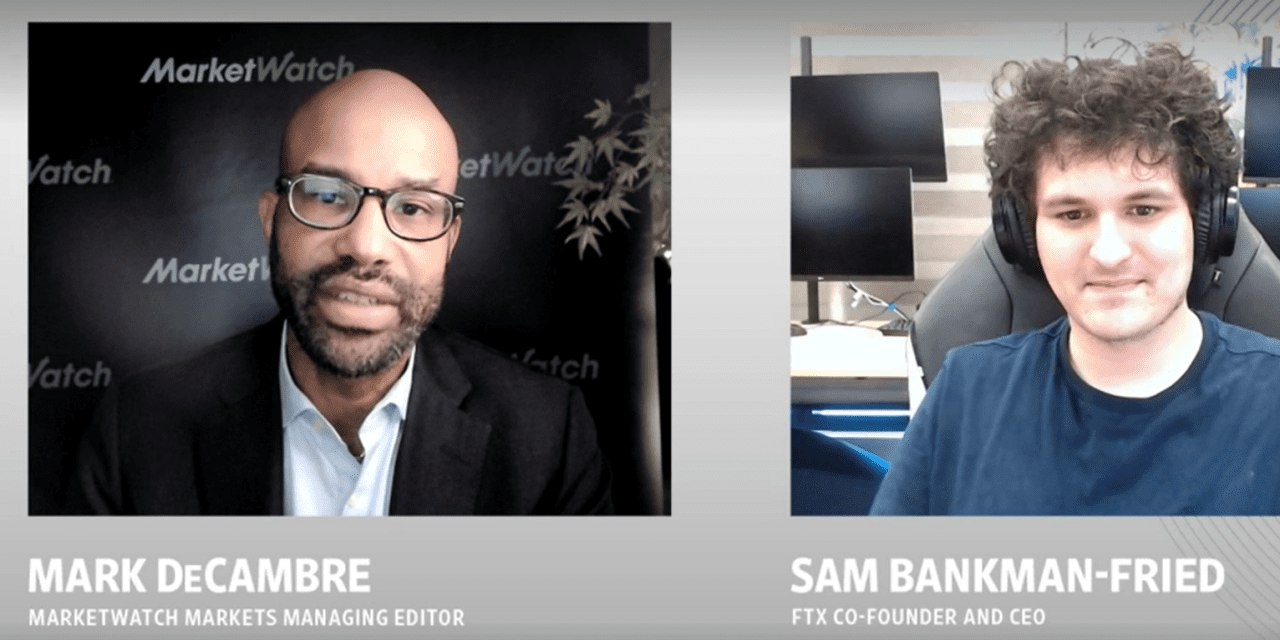 Sam Bankman-Fried, the co-founder and CEO of FTX, one of the world's most prominent crypto exchanges, says that one of the biggest potential risks to the bullish trend for the digital-asset market is a daisy chain of events alongside a regulatory crackdown.
"I really think…the biggest risk is a cascade, combining a big crash, liquidations," and a "rule-making" environment "that together casts a really negative shadow over the crypto ecosystem," Bankman-Fried told MarketWatch on Wednesday afternoon during an interview at MarketWatch and Barron's "Investing in Crypto" virtual event series.
The 29-year old, who is a U.S. citizen but resides in the Bahamas, is a graduate of the Massachusetts Institute of Technology and boasts a net worth of around $26 billion, according to Forbes.
FTX's own valuation recently topped $25 billion in its most recent funding round. The exchange platform is a cryptocurrency unicorn that offers derivative trading services with offices in the U.S. and the Bahamas, and is the sixth-largest global crypto exchange, according to CoinMarketCap.com.
Bankman-Fried's comments come as the world's No. 1 cryptocurrency, bitcoin
BTCUSD,
-0.35%,
was trading more than 5% lower Wednesday, at $58,000, and Ether
ETHUSD,
+0.29%
on the Ethereum blockchain was down over 6%, at about $3,970 on CoinDesk.
Meanwhile, meme coin Shiba Inu, a virtual asset that pays homage to Dogecoin
DOGEUSD,
+0.09%,
was up 64% on the day.