This post was originally published on this site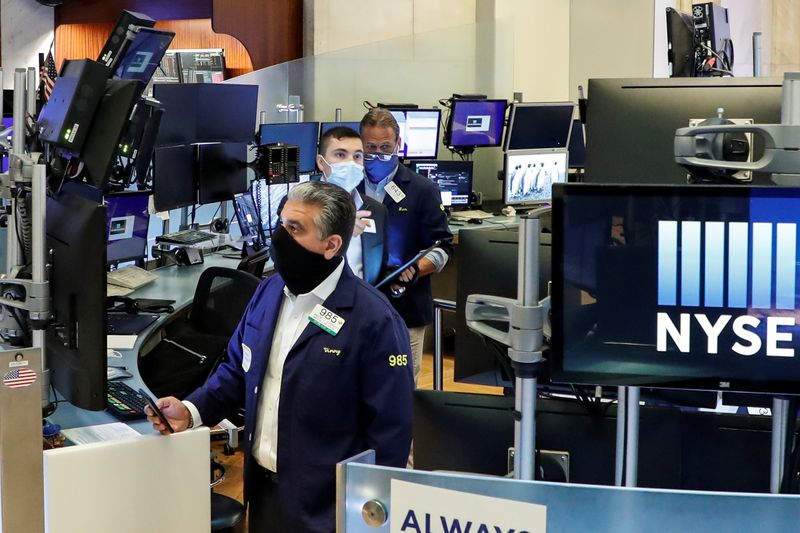 Investing.com – The Dow closed higher Tuesday, led by gains in energy and technology and growing optimism that more stimulus is about to hit bank accounts under President-elect Joe Biden's administration.
The Dow Jones Industrial Average rose 0.38%, or 116 points. The S&P 500 was up 0.80%, and the Nasdaq Composite gained 1.53%.
Elsewhere in financials, American Express (NYSE:AXP) rose 4% after JPMorgan upgraded the stock to overweight from neutral on expectations for a rebound in consumer spending.
In energy, Halliburton (NYSE:HAL) fell 1% despite reporting fourth-quarter earnings of $0.18 and revenue of $3.24 billion that topped analysts estimates.
Still, the broader energy sector remained well supported by rising oil prices on optimism further stimulus from the incoming Biden administration will boost demand.
Apple (NASDAQ:AAPL), Microsoft (NASDAQ:MSFT), Amazon.com (NASDAQ:AMZN), Facebook (NASDAQ:FB), Alphabet (NASDAQ:GOOGL) were higher.
In other news, General Motors (NYSE:GM) said Microsoft was investing in Cruise, its autonomous vehicle project, sending its shares up 10%. Under the deal, Microsoft would be the preferred cloud provider for Cruise and General Motors.