This
post
was originally published on
this site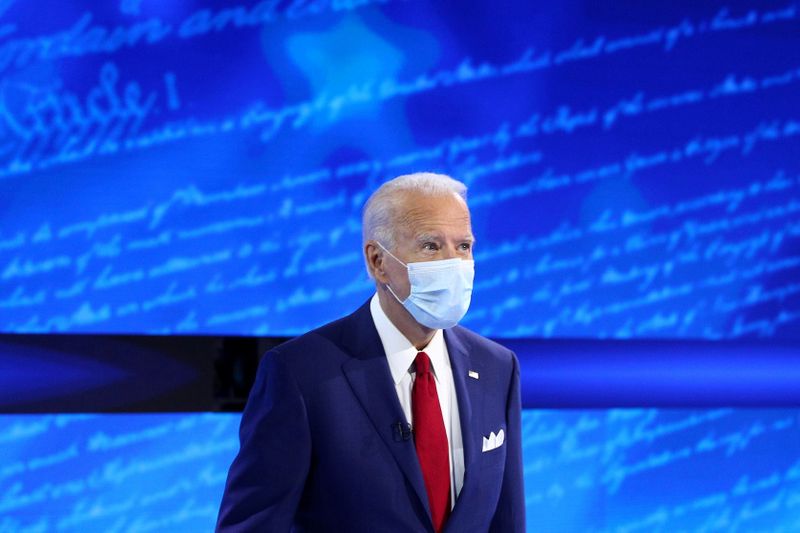 Investing.com – The Dow eased from record intraday highs Thursday, but remained supported on optimism for a speedier recovery as President-elect Joe Biden is set to unveil a more than $1 trillion package to boost the economy.
The Dow Jones Industrial Average rose 0.24%, or 73 points to 31,131.71 after hitting an intraday record of 31,223.78. The S&P 500 was up 0.08%, while the Nasdaq Composite gained 0.27%.
Biden's fiscal package, due around 7:15pm EST, will likely include proposals to boost direct payments to Americans, state and local aid, and funding the distribution of vaccines.
Investor focus will likely center on the size of the package and any updates on potential tax hikes to partially offset a $1.5 trillion infrastructure and healthcare package expected to be unveiled in the latter half of 2021, Morgan Stanley (NYSE:MS) said.
"The market will be very attentive to the overall size of the proposed package as well as the extent of potential tax hikes. We believe a headline stimulus number substantially above $1.5 trillion would come as a surprise," the bank said.
In another boost to stimulus optimism, Federal Reserve Chairman Jerome Powell reiterated the central bank would continue to keep the monetary spigot wide open as the risk of runaway inflation in the post-pandemic era is unlikely.
"The real question is, how large is that effect [post-pandemic rise in prices] is going to be and will it be persistent … clearly a one time increase in prices is very unlikely to meet persistently high inflation," Powell said Thursday during a virtual event sponsored by Princeton's Bendheim Center for Finance.
Powell's remarks come just a day after vice chairman Richard Clarida said the fed won't raise rates until inflation reaches 2%.
The latest weekly jobs report highlighted the need for further support as jobless claims surged 181,000 to a more than four-month high of 965,000, well above economists forecast of 795,000.
Value stocks – those linked with the performance of the economy – led the upside in the broader market, with energy, industrials and financials in the ascendency.
Financials will come under deeper the spotlight on Friday as a trio of Wall Street banks kick off the quarterly earnings season in earnest.
JPMorgan Chase (NYSE:JPM), Citigroup (NYSE:C) and Wells Fargo (NYSE:WFC) report quarterly earnings on Friday. Banks have rallied in the run up to their quarterly reports as investors anticipate strength in trading divisions, improving trends in loans will drive up performance.
The potential restart of dividend payments as well as the size of share buybacks will also be closely watched.
Last month, the Fed lifted restrictions following a stress tests that found banks were sufficiently capitalized to withstand a negative economic shock.
In tech, chip stocks were in focus on a rally in Intel and Taiwan Semiconductor Manufacturing (NYSE:TSM), with the latter boosted by better-than-expected quarterly performance.
Intel (NASDAQ:INTC) was also among the biggest advancers, up 4%, as several analysts on Wall Street talked up the prospect of the beleaguered chipmaker as its set for new leadership.
The record intraday session on Wall Street comes a day after President Donald Trump was impeached by the House for the incitement of insurrection after encouraging his loyalist to storm the U.S. Capitol last week.
The impeachment trial in the Senate will likely fizzle out as it's unlikely to be backed by two-thirds of Senators needed for a conviction.