This post was originally published on this site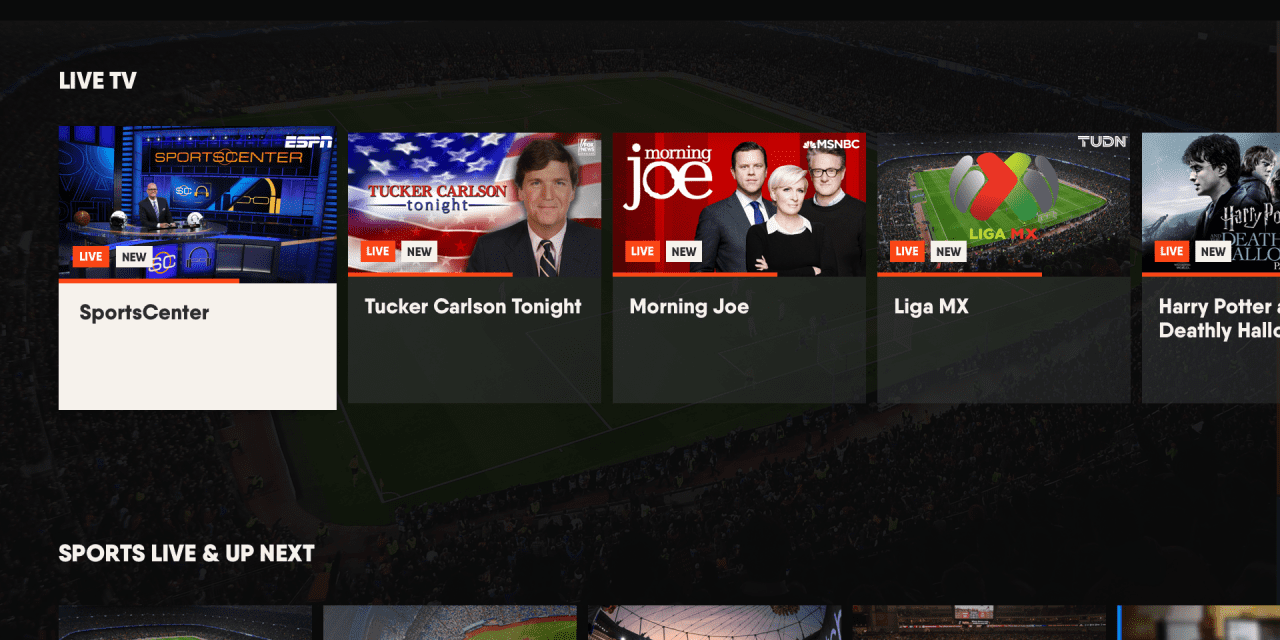 Shares of FuboTV Inc. surged 20% in midday trading Tuesday after the streaming company announced preliminary results that exceeded expectations.
FuboTV FUBO, +22.59%, which offers subscriptions for people looking to stream live sports and television programming without traditional cable plans, said Tuesday that it expects $94 million to $98 million in revenue for its fourth quarter, above the company's previous outlook calling for $80 million to $85 million in revenue.
The preliminary revenue number also exceeded the FactSet consensus, which was for $87.4 million.
Fubo expects that it will report paid subscribers upwards of 545,000 as its year-end metric. The company was previously modeling 500,000 to 510,000 subscribers, and analysts surveyed by FactSet were projecting 500,000.
"We believe preliminary 4Q results were driven by strength from the NFL season and higher adoption of FUBO's NFL Redzone Package (+10.99/mo.)," Oppenheimer analyst Jason Helfstein wrote. He has an outperform rating on the stock.
In the year ahead, Fubo will "continue to be laser focused on executing our growth strategies, which include continuing to grow advertising revenues, working to implement sports wagering into our product and further establishing fuboTV as a leader in sports and live streaming," Chief Executive David Gandler said in a release.
Fubo has become a controversial stock lately, with bulls pointing to big opportunities in wagering and partnership arrangements while critics say that the company is losing money and lacks differentiation relative to competing services.
Needham analyst Laura Martin, who has a buy rating and $60 price target on the stock, recently wrote that "virtually all FUBO headlines are positive" because the company is "the only competitor consistently publishing news in the skinny bundle space, and they focus on data points that put them in the most positive light." That gives the company minimal "headline risk," in her view.
LightShed Partners analyst Richard Greenfield, meanwhile, initiated coverage of Fubo with a sell rating and $8 price target in late December, arguing that the stock "may be the most compelling short we have ever identified in our career as analysts." He argued that the company "is not Roku nor FanDuel."
Fubo went public at $10 a share in October. The stock recently changed hands just shy of $30 but remains below its Dec. 22 high of $62.