This post was originally published on this site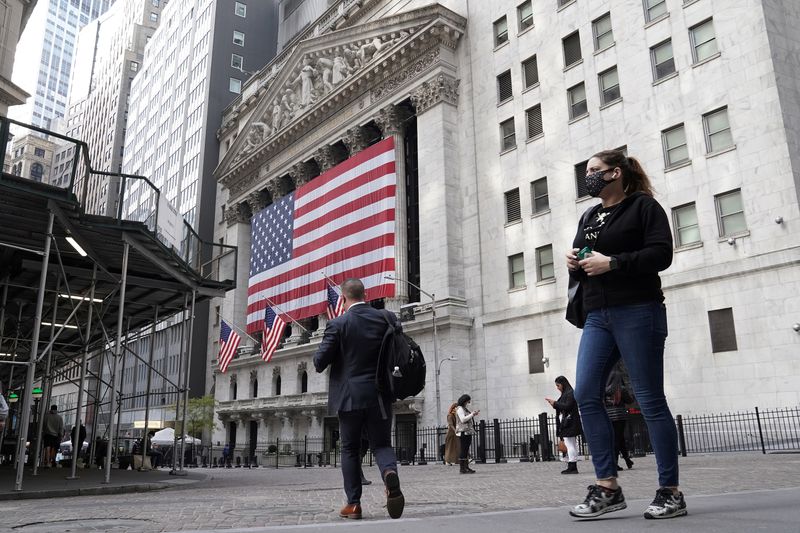 Investing.com – The S&P 500 closed at a record high Wednesday, as renewed optimism over a stimulus relief package and ongoing positive news on Pfizer 's Covid-19 vaccine lifted investor sentiment.
The Dow Jones Industrial Average rose 0.20%, or 60 points. The S&P 500 was up 0.20% higher, while the Nasdaq Composite slipped 0.05%.
In a boost to hopes that lawmakers may roll out a fiscal package to support the economy U.S. House Speaker Nancy Pelosi and Senate Minority Leader Chuck Schumer backed the bipartisan $908 billion stimulus deal that includes support for small businesses and unemployed Americans. The deal should be used "as the basis for immediate negotiations," Pelosi and Schumer said in a joint statement.
The positive update on stimulus arrived on the back of positive vaccine news after the U.K. approved temporary emergency use authorization for Pfizer (NYSE:PFE)'s and development partner BioNTech (NASDAQ:BNTX)'s vaccine.
Approval from the U.S. is not far behind, with many expecting the Pfizer vaccine to get approval from the U.S. Food and Drug Administration before year-end.
Moderna (NASDAQ:MRNA), meanwhile, is expected to begin trials of its Covid-19 vaccine in children aged 12 to 18, The New York Times reported.
Renewed action on the value trade in the wake of positive vaccine news – bullish bets on stocks tied to the progress of the economy– also benefited cruise lines, casinos, and airlines.
As well as vaccine optimism, positive comments on a stimulus for the aviation industry lifted sentiment on the sector.
U.S. Treasury Secretary Steven Mnuchin said Wednesday he supported another $20 billion in additional government payroll support for U.S. airlines.
"I think that would be very meaningful in terms of employment and saving the industry," Mnuchin said at a House hearing, according to Reuters.
American Airlines Group (NASDAQ:AAL) and United Airlines (NASDAQ:UAL) were up more than 4% and 3%, respectively.
On the economic front, a weaker-than-expected private sector jobs report for November was largely downplayed by analysts.
"The ADP employment report showed a 307,00 increase in private employment below our forecast of 750,000… but it also showed that the "broad-based job gains across firm size continued," Morgan Stanley (NYSE:MS) said in a note.
In tech, Salesforce.com (NYSE:CRM) fell about 9% after confirming the $27.7 billion acquisition of Slack that will boost its battle against Microsoft (NASDAQ:MSFT) in enterprise technology.
In other news, Palantir Technologies (NYSE:PLTR) fell 12% after Morgan Stanley downgraded the stock to underweight from equal weight, citing little change in the fundamental story of the company since its IPO.