This post was originally published on this site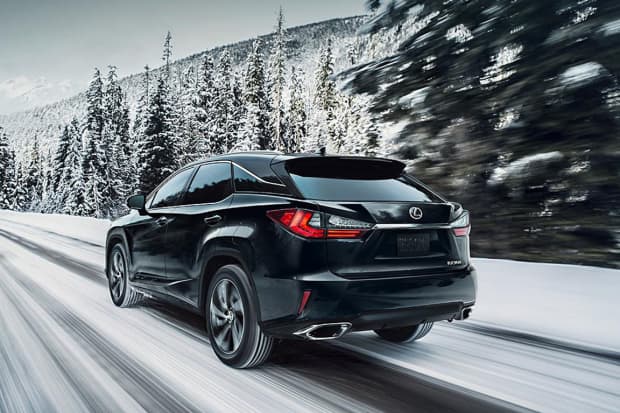 The Lexus RX
Lexus
Spacious and well-appointed inside but still small enough to fit in a typical garage, midsize luxury SUVs are smart buys for many shoppers.
You may be surprised at just how much midsize luxury SUV you can buy for less than $40,000 — in some cases, way less.
Here's a look at the 10 best used midsize luxury SUVs under $40,000.
1. 2018 Lexus RX
You can find the V6 RX 350 or the hybrid Lexus RX 450h within this price range. With the hybrid, you get fuel economy of 30 mpg plus the high-end interior and hushed refinement we've come to expect from Lexus. Add in Lexus' terrific L/Certified preowned program, and the RX is a great choice.
2. 2017 Mercedes-Benz GLE 350
For around $35,000, a certified preowned GLE delivers a comfortable, sophisticated, well-appointed 5-passenger interior, and the robust power of Mercedes' V6 engine. And, like any Mercedes-Benz DMLRY, +2.72%, it boasts the brand's lasting appeal.
3. 2017 BMW X5
The sporty BMW BMW, +2.71% X5 features a strong turbocharged six-cylinder engine and loads of technology for the money. For even more sport in your commute, look for one with the optional M Sport package that adds a stiffer suspension.
4. 2019 Acura MDX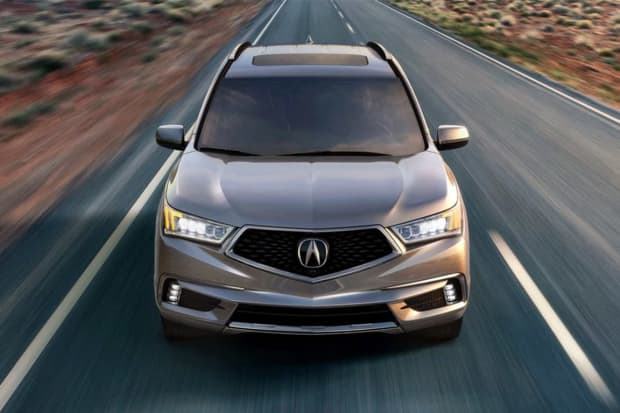 The Acura MDX
Acura
The Acura MDX offers luxury at a value price. A barely-used MDX is relatively easy to find within your budget — but that doesn't mean it's lacking in features or refinement. You'll still get that new-car smell to go with Acura's sophisticated all-wheel-drive system and high-tech two-screen infotainment.
Also see: 20 car models on the chopping block: Rest in peace, Honda Fit
5. 2019 Infiniti QX60
If interior room is one of your main priorities, look to the Infiniti QX60. Its three rows of seats offer genuine space for adults. Additionally, it should be easy to stay well under our budget while nabbing a well-optioned QX60. Look for the high-zoot QX60 Luxe, available with semiautonomous driving tech.
6. 2018 Lincoln MKX
As long as you don't need a third row of seats, the Lincoln MKX is a great choice. It has a powerful twin-turbo V6 and user-friendly infotainment. At this price, you can get a Black Label, Lincoln's top line trim, with massaging seats draped in ultrasoft leather.
7. 2017 Lexus GX
The Lexus GX is on the smaller side of the midsize luxury SUV spectrum, but it offers Lexus levels of refinement and reliability in a 3-row layout. It's also quite capable when towing and off-road.
8. 2017 Audi Q7
Subtly attractive inside and out, the Audi Q7 drips with features — and power. Its supercharged V6 vaults it forward with authority, and it works well with the standard Quattro all-wheel-drive system.
9. 2019 Buick Enclave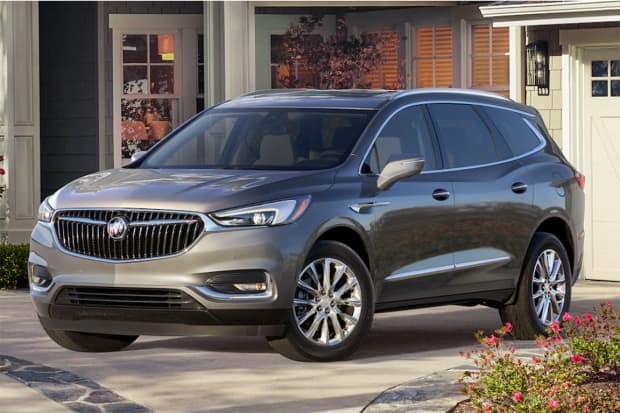 The Buick Enclave
Buick
Straddling the line between premium and luxury, the Buick Enclave is a spacious 3-row, 7-passenger SUV with a luxurious, modern interior and the quiet comfort for which Buick is known.
Read next: Five perfect cars for five great American road trips
10. 2019 Cadillac XT5
If you want a 5-passenger midsize SUV with a nicely crafted interior, consider the Cadillac XT5. You'll get a vehicle with a somewhat sporty attitude and a large cargo area.
This story originally ran on KBB.com