This
post
was originally published on
this site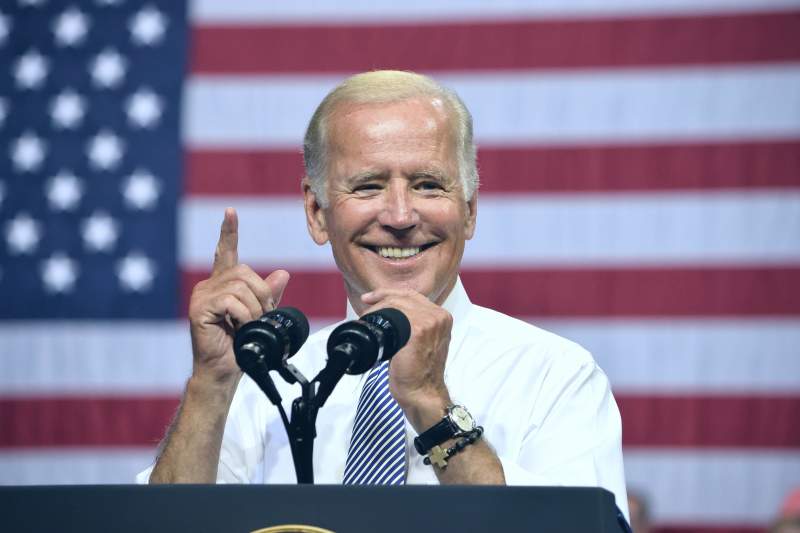 Investing.com — Stocks surged Monday, recovering some of the ground lost this month, as investors and traders expressed renewed hope that another economic stimulus could be in the near future.
House Speaker Nancy Pelosi said Democrats were pushing ahead with a $2.4 trillion deal that would send payments directly to American households and support businesses.
The Dow Jones Industrial Average jumped more than 500 points at one point in the afternoon and closed up 410 points, or 1.5%, boosted by financials. Major tech stocks were also up, lifting the S&P 500 and the NASDAQ Composite.
Another round of stimulus could continue to boost bank shares going into October. The presidential candidates square off on Tuesday in the first of three debates, and some consumer confidence and home price data are due out.
Here are three things that could affect the markets tomorrow.
1. Financials get a boost from stimulus hope
Stocks had staged quite a recovery since their low point in March, climbing more than 50%, but then September hit. Since the beginning of this month, the Dow is down nearly 3% and the Nasdaq is down nearly 6%, according to CNBC.
Investors have been fretting about the progress of the recovery and Congress' on again-off again attempts to pass another round of financial aid for the economy. Now that stimulus appears to be back on again, expect financial stocks to help lead gains.
The S&P financial sector was up 2.3% on Monday, helping to smooth over an otherwise abysmal year. Over three months, financials are up 2.25% though they are still down 23.5% year-to-date.
More stimulus could help big lenders like Citigroup (NYSE:C), which was up 3% on Monday. JPMorgan (NYSE:JPM) was up 2.9%, Bank of America (NYSE:BAC) was up 2.6%, and Wells Fargo (NYSE:WFC) was up 0.8%.
2. Will Presidential debates and more scandal sway investors?
President Donald Trump faces his election opponent former Vice President Joe Biden in the first of three televised debates late Tuesday. The two are expected to face questions about everything from healthcare policy in the time of Covid to national security and immigration.
Trump may also face questions about his taxes after The New York Times published an explosive story on Sunday, based on two decades of data on the president's taxes that showed he didn't pay taxes for years and only paid $750 the year he was elected.
While the NYT report didn't appear to affect stocks on Monday, another dragged out scandal involving Trump could weigh on markets over time, especially if it appears to sway public opinion just a few weeks before the general election.
3. Consumer confidence and housing prices on tap
Speaking of swaying opinion, September consumer confidence data from the Conference Board are expected out at 10:00 AM ET (1400 GMT). Analysts polled by Investing.com expect the number at 89.2, which would be up from 84.8 the prior month. Consumer confidence plays a role in predicting consumer spending.
In addition, the Case-Shiller home price index for July, which comes out an hour earlier at 9:00 AM ET (1300 GMT) is expected to be 0.3%, up from 0% the prior month.